CWD
Round tubes in the pre-stapled state are either placed manually on two turning devices or clamped in the turntable.
The torch is positioned manually over the weld seam and during welding in the vertical direction by means of tactile seam tracking, manual seam tracking or arc length control AVC and in the horizontal direction manually on the container.
The system is operated via a manual control terminal with an 8.4 inch touch display.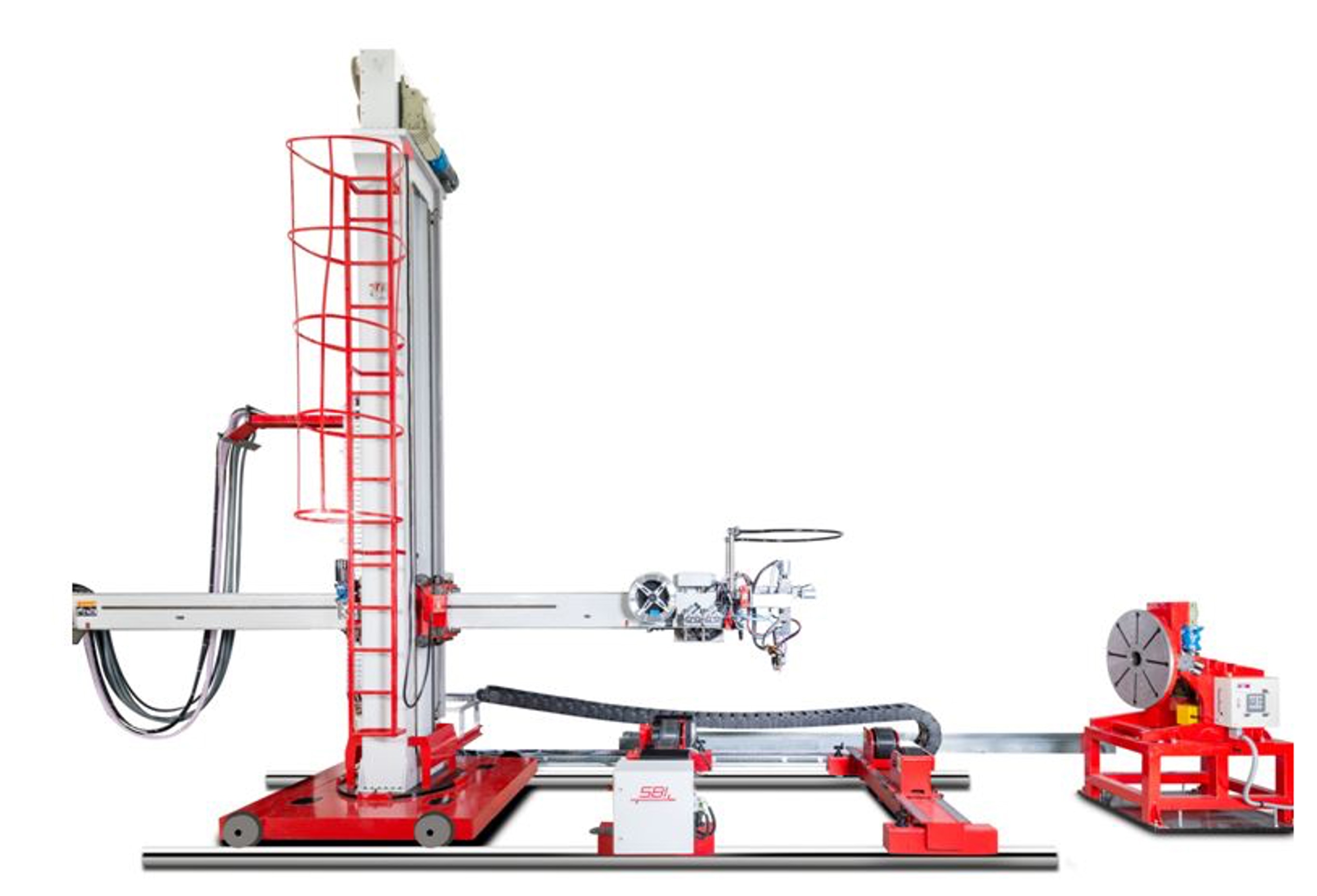 The system can be operated either with the turning devices or with a turntable and a tailstock.
Remote maintenance, software updates, data backup and data exchange are possible via the Ethernet interface.
---
Max. Component dimension:
Length: 1000 - 6000mm
Material: AlMg5
Thickness: up to 6-22mm
Min. Diameter: 300mm
Max. Diameter: 2600mm
Max. Weight: 5,000kg
Parts from Ø300mm - 1000mm are welded with a rotary table and tailstock (only outside)
Rotary axis (turntable):
for max. Load of 1,000kg
Rotary table with hollow shaft 120mm and T-slots
Rotation speed: 0.05-0.5 rpm
Tailstock:
Can be moved manually on the existing track
incl. Flange plate
Manual fixation
Mandrel infeed using compressed air
Compensation of the linear expansion
Can be withdrawn