M3DP-SL the SBI 3D printer for ADDITIVE MANUFACTURING
For many years, SBI has been involved in the control, programming, optimization and production of plasma welding systems, including its own electronics and circuit board production. This enables us to have complete control over our products. In the scientific area in particular, we can implement very far-reaching control optimizations and characteristics in the production processes for our customers.
The M3DP scientific line is for those who want to get started with metal AM (additive manufacturing). It is suitable for research projects, prototyping and education with wire- and/or powder-based metal additive manufacturing. While offering the same plasma welding and printing technology like its bigger brother, our industrial size AM machine M3DP, the M3DP-SL is a more compact machine with moderate investment. It processes all relevant metals like steel and Aluminium alloys and is also capable to process Titanium due to its airtight welding chamber.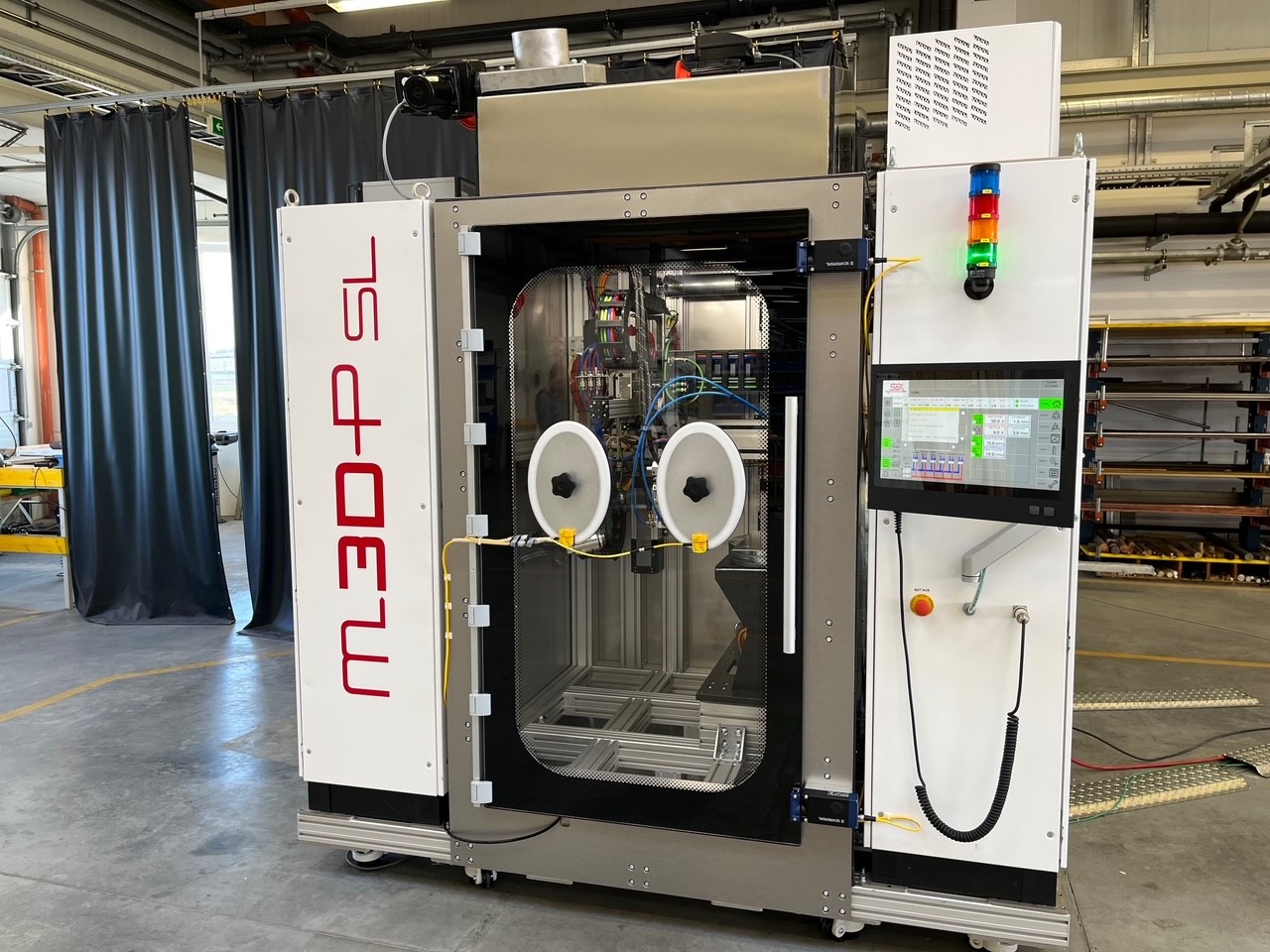 The M3DP-SL is a modularly configurable AM system and can be flexibly adapted to your requirements. Regardless of whether it is a 2.5D component, a rotary component or a 3D component, the possibilities of the M3DP offer many solutions.
The frame and the cover of the system are made of rust-free stainless steel and are optically enhanced by a design cover. Optionally, the M3DP can also be configured to process sensitive materials such as titanium. A modular roof and a sealing system make the M3DP airtight from the atmosphere and specific protective atmospheres can be created in the welding chamber. For example, this makes it possible to fill the chamber with argon and thus process titanium at high temperatures.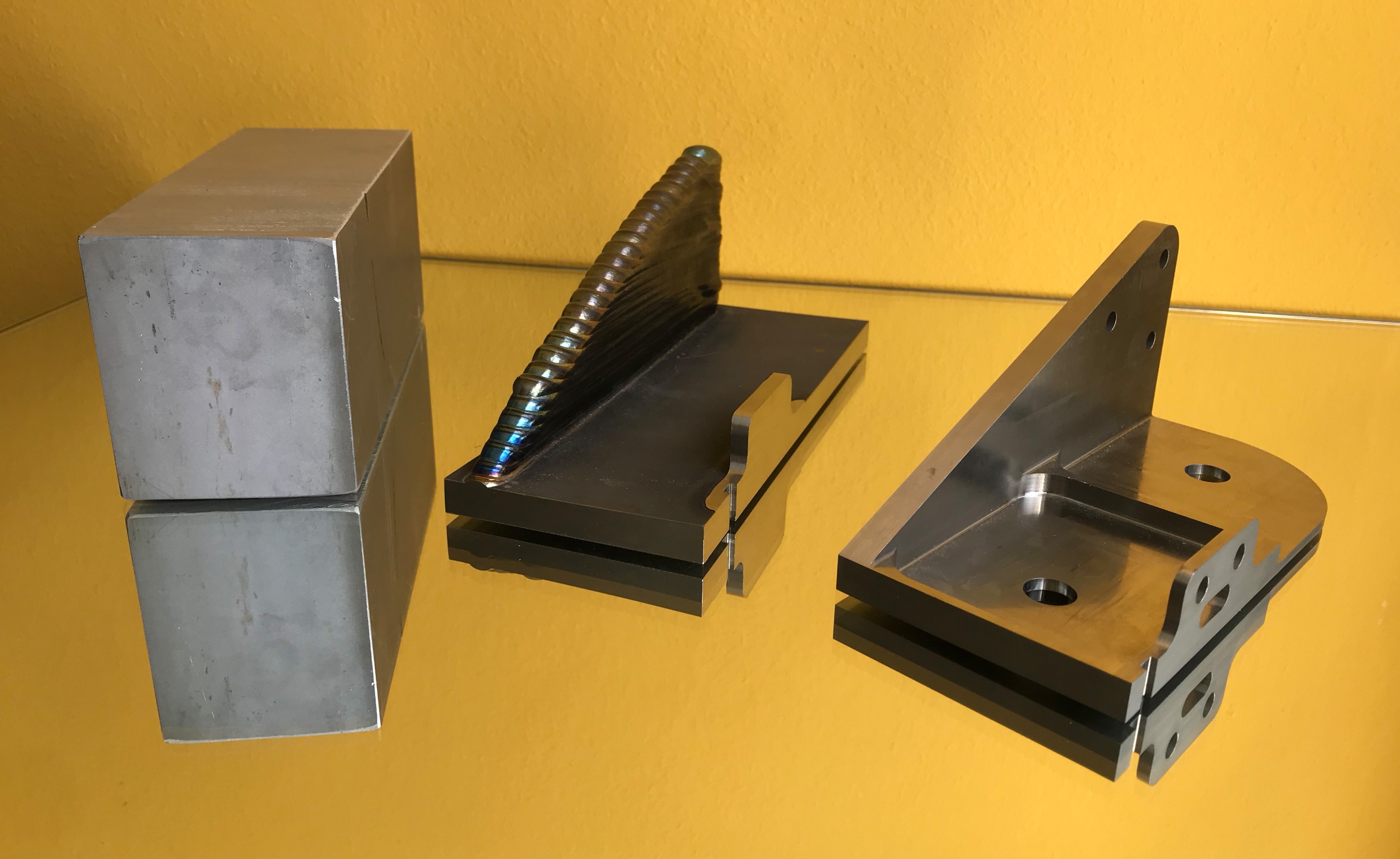 ---
TECHNICAL SPECS
| | |
| --- | --- |
| Deposition rate | 0.5 – 10 kg/h |
| Layer thickness | 0.7– 3mm |
| Working envelope | 400m-400mm-400mm (X-Y-Z) |
| Machine dimensions | 2406mm-1368mm-2825mm (X-Y-Z) |
| Machine weight | 1950kg |
The plasma arc, like the TIG arc, is an arc that burns between a non-melting electrode and the workpiece. This means that the arc energy and the wire feed are decoupled and independent of one another. Thanks to these properties, the plasma arc can be optimally adapted to the material and temperature management. In addition, the decoupling enables the workpiece or substrate to be preheated as a process option to process temperature-sensitive materials such as nickel-based alloys.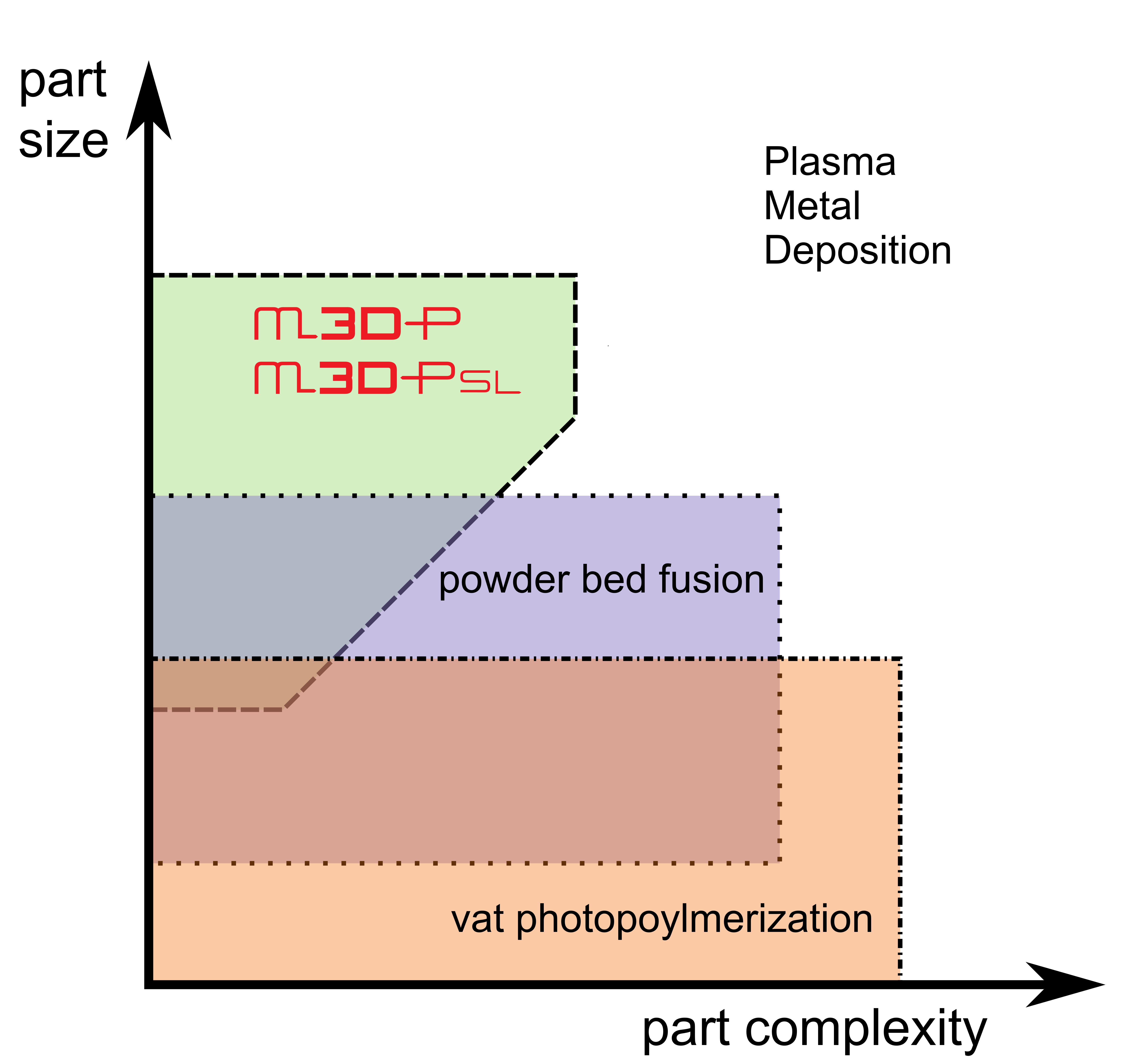 The printing process is continuously monitored, for example the arc and the weld pool are recorded by a camera and linked to the most important process parameters such as arc current and voltage. The process can thus be analyzed at a later point in time and optimized based on this.
The range of materials to be processed for the M3DP-SL includes steels as well as nickel-based alloys, copper, aluminum and titanium.