Think straight and act efficiently
The SBI Automated System for Turbine Repair Applications optimizes the workflow for repair of turbine blades and turbine parts. We go beyond state-of-the-art, because up to ASTRA these repair processes were time consuming and complicated, for well trained technicians. By combining easy to use automation supported by vision systems, software and PLASMA welding with a comfortable process window, the ASTRA frees the operator's capacities to focus on more value added activities by even receiving higher quality and systematically reproducible results. A high-tech machine the help save time, money and enhance quality output.
Welding machinery for aviation applications
Whether you have to do seam or repair welding of objects like turbine casings, shroud rings or general turbine parts which are worn by abrasion, the ASTRA is the right choice to go with. Its 7-axes kinematic system offers high flexibility and accessibility for complex parts while the demand for shop floor is reduced to a minimum. Its two integrated inverters support microplasma (max.50A) and softplasma (max. 300A) welding procedures.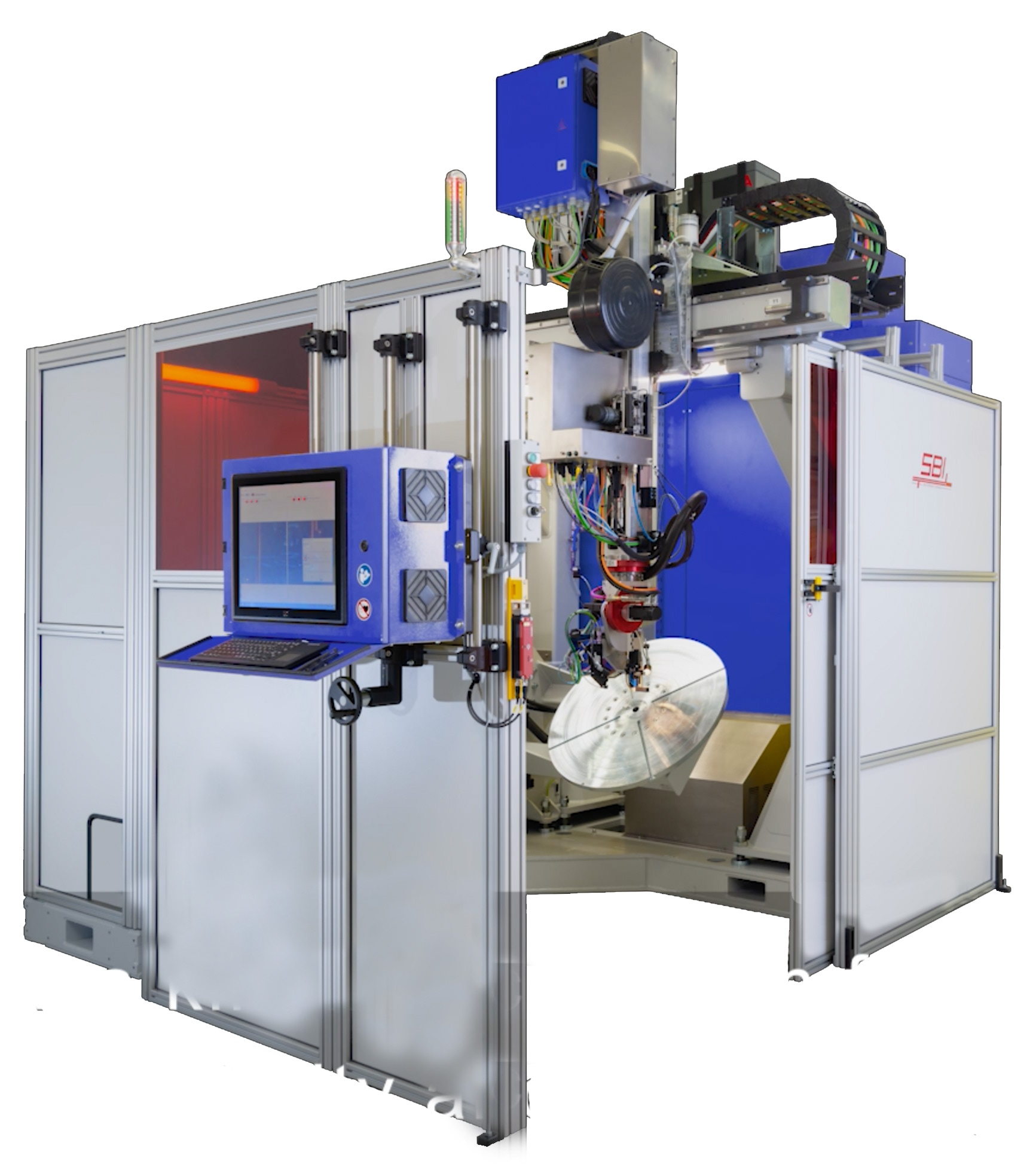 ---
FEATURES
Seam Tracker
The seam tracker improves process stability and quality of the weld. The weld path is scanned by laser triangulation, the scanned profile is further processed in a software which compensates the X/Y offset of the plasma torch.
Arc Voltage Control – AVC
The physical correlation between plasma arc length and arc voltage - the longer the arc, the higher the arc voltage - enables the control of the distance between plasma tip and workpiece. This feature guarantees a constant welding process and therefore superb welding results.
Camera Image Processing – CIP
A camera checks the position of the electrode & the wire stick-out relative to each other and defines the TCP - enabling constant start conditions for every welding process.
---
TECHNICAL SPECS
| | |
| --- | --- |
| Processable materials | Fe-, Ni-, Co-, Ti-alloys |
| Welding procedures | Plasma & TIG |
| Wire diameter Ø | 0.5 / 0.8 / 1.0 / 1.2mm |
| Max. workpiece dimensions (ø x H) | Ø8-Ø1000mm x 700mm |
| Max. payload | 500kg incl. clamping devices |
| Machine weight | 3,500kg |
| Dimensions (LxWxH) | 3660 x 2500 x 3850mm |