We love innovative solutions and see enormous opportunities in automation. PLASMA technology is easy to implement for this.
At SBI we develop turnkey automated systems for our customers. In this portfolio we offer complete solutions ranging from longitudinal seam welding systems to 3D repair systems for aviation.
All of our machines are designed, planned, manufactured and put into operation in our factory in Ziersdorf. The SBI dealer and service network is easily accessible worldwide, our partner companies are also trained accordingly on our machines and can quickly take over service and maintenance work on site.
---
An excerpt from our turnkey solutions portfolio:
ASTRA—Automated System for Turbine Repair Applications
By combining easy to use automation supported by vision systems, software and PLASMA welding with a comfortable process window, the ASTRA frees the operator's capacities to focus on more value added activities by even receiving higher quality and systematically reproducible results. A high-tech machine the help save time, money and enhance quality output.
SWD—Seam Welding Device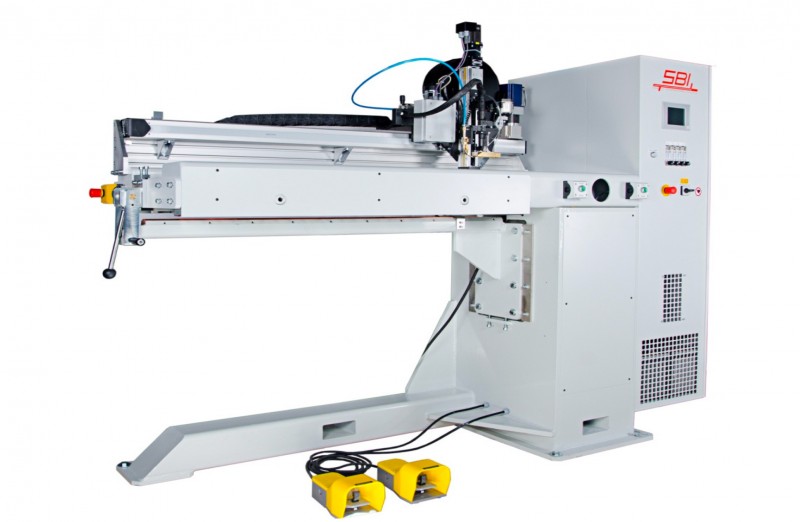 Longitudinal seam welding machine for welding cyclic and conical workpieces, thin sheets and plates up to ~12 mm thick. The length of the components can be up to 8000mm or more.
---
Seamwelding up to 8 meters in length
Convince yourself of our engineering solutions in the area of clamping banks for longitudinal seam welding. In addition, we offer SBI systems for circumferential seam welding and corner seam welding automation. SBI technology with experience for more than 20 years!

Spot welding to perfection
PLASMA Spot Welding from SBI is the leading technology for a high degree of automation and reproducibility. Wherever resistance spot welding does not produce the desired results, plasma welding is the technology of choice.
Low deformation and high ignition reliability due to the arc are the main features of the welding process, which is started automatically with the plasma welding torch pressed against the sheet to be welded.
The plasma spot welding process can be carried out both manually and automatically.