SBI Additive Manufacturing Components for Robots
Build your own customized AM System with the advantage of AM approved SBI components. We offer you our expertise in our PMD technology and robotic integration of our plasma additive systems.
PMD-robotic represents our flexible portfolio for upgrading existing robot or gantry systems to turn into additive manufacturing systems. Approximately 30 years back, first steps in DED have been done with systems of this kind and still today it represents an economic way to apply additive manufacturing for first steps as wells as for running production.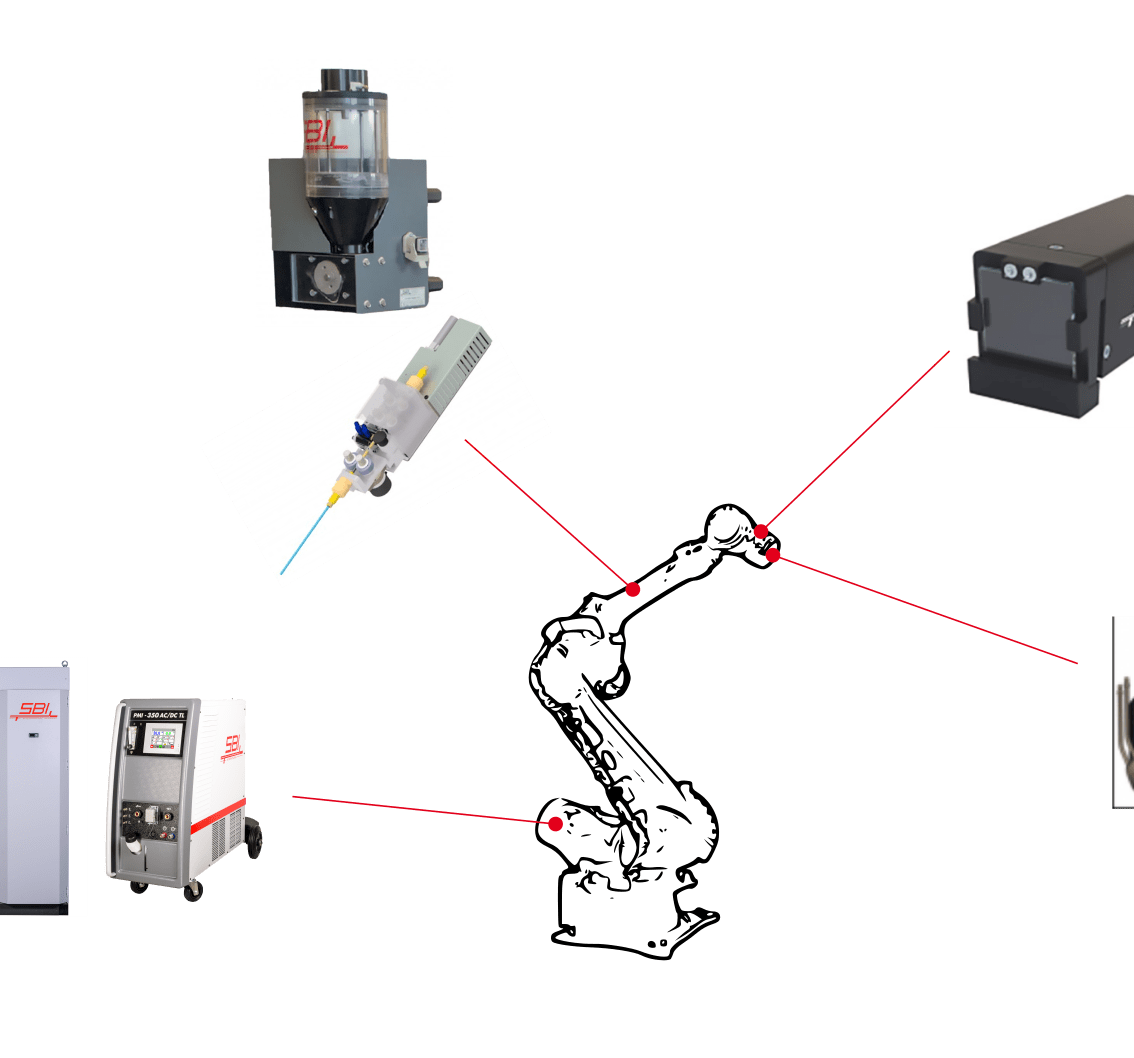 Plasma welding has important advantages and offers an attractive alternative to laser welding where high quality is required, particularly for metal sheets and other components.
However, unlike TIG welding, the arc is constricted and concentrated via a copper nozzle. This enables a higher power density. The high concentration of the arc enables square butt welding, avoiding the need for "V" or "I" type joint preparations. Dramatic reductions in the use of filler wire become possible.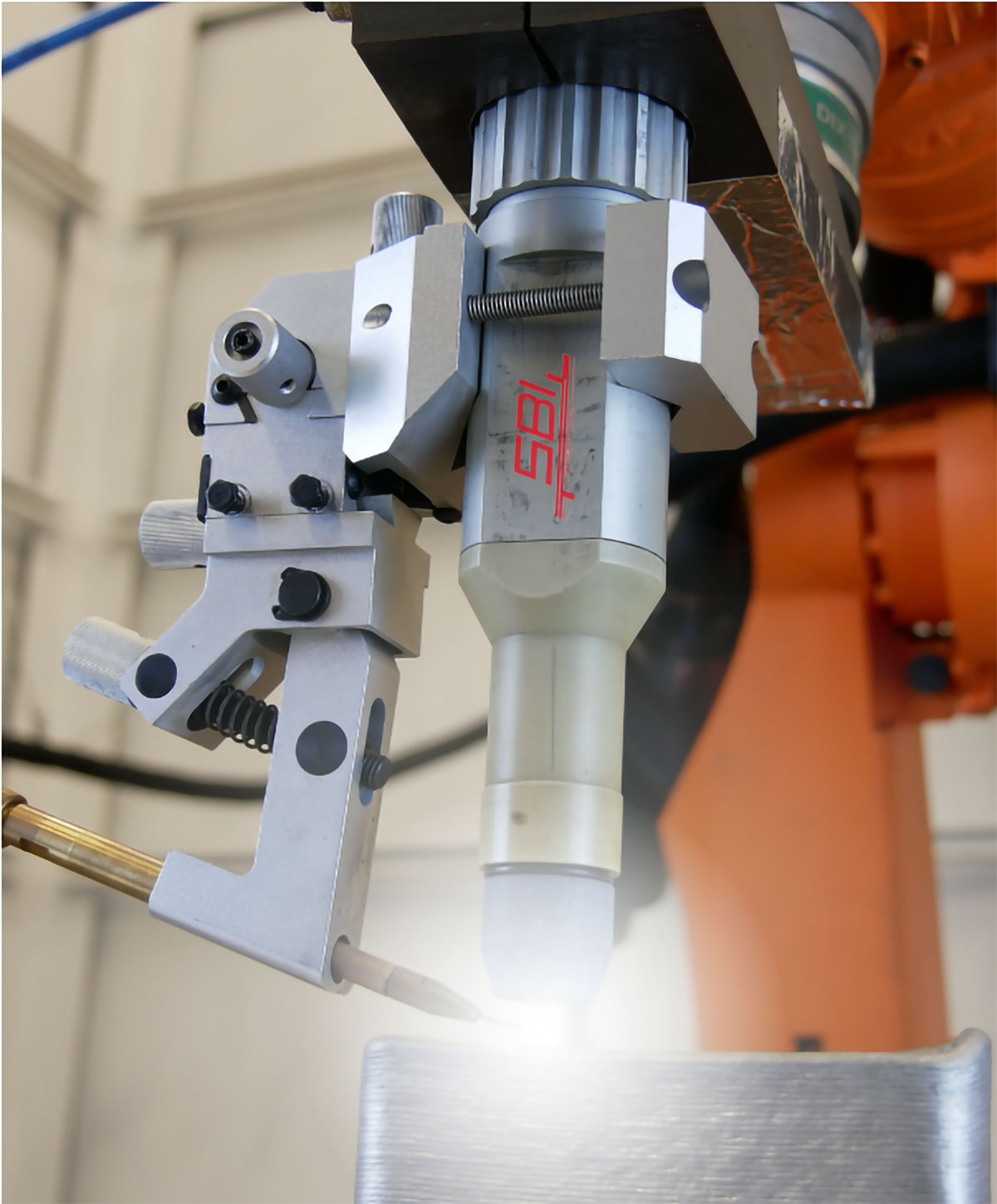 The high power density arc permits much higher welding speeds compared to TIG – often increases of 100% or more are attainable; not only does this save time and money, deeper weld penetra- tion is an added benefit. The tungsten electrode has a far longer life as it is positioned inside the plasma nozzle and is thus protected from contamination.
---
We help you to find the best solution-package for you task, consisting of:
SBI plasma welding technology
Wire & Powder feeding equipment
Plasma torches
Process monitoring